Get to Know Patio Covers and More
Patio Covers & Pergolas in Northern California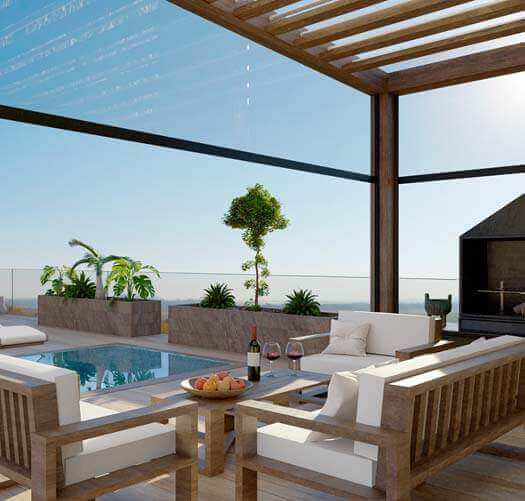 With more than 50 years of experience in the patio cover industry, the team at Patio Covers and More has all the knowledge and expertise to transform your outdoor space into the perfect place to entertain or simply relax. We offer some of the highest quality patio cover products in Northern California. No matter the size or scope of your work we have a solution just for you. We have built and installed virtually every type of patio cover available on the market.
Discover Elegance with Sundance Louvered Roofs
Here at Patio Covers and more, we use nothing but the best quality patio cover products, one of which is the Sundance Louvered Roof. This cover is by far one of the very best performing and lasting quality patio cover products that you will find on the market today. These patio roof systems are built to last and stand the test of time. It is a motorized louvered roof system that allows you to control how much of the elements you want to let in while you are enjoying your outdoor areas!
Exquisite Patio Covers in San Jose, CA
We are committed to providing our clients with warranty-covered, premium quality, patio cover products and installations. We stand behind our products and are confident they will provide our residential and commercial clients with years of reliable and long-lasting use. We also offer maintenance services to ensure that our products perform at their best always.
Enhance Your Space with TRU VIEW Patio Covers
Patio Covers and More looks forward to helping you create a well-shaded, comfortable, and inviting space on your property with our proven TRU VIEW patio covers. These acrylic patio covers are ideal for those property owners that would like a clear roof on their patios and pergolas. This type of roof gives you all the sunlight whilst still offering protection from UV rays. Talk to one of our friendly team members today for all the information you need!
More About Us